In My Own Words®
Getting Started
There are 4 steps in this process
| | |
| --- | --- |
| 2. | Attend a community meeting or meet with Dr Ginne or one of her associates to review forms, complete releases of information for your family, doctor, and attorney, and review Advance Directives preferences |
| | |
| --- | --- |
| 3. | Schedule an appointment to attend a group meeting where we will be taping the Video Advance Directive |
| | |
| --- | --- |
| 4. | You will need to review storage options and make a decision about how you want to store your video. Please see the Storage Options page on this website for more information about storage choices |
When considering if a Video Advance Directive is right for you, you might want to review the Wishes For My Care form available on the Forms page of this website. On this page you'll find examples to help you create your own advance directive personal preference list.

You might want to talk over your choices with your family, your doctor, or your attorney.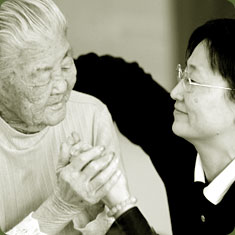 Wishes for my Care
The Video version of your advance directive allows you to make many more choices about the care you will want for yourself in the case that you are incapacitated. The Wishes for My Care form gives you suggestions for your care. You can download it or print it and make your selections. You can also create options of your own. Once you have filled out this form you can use it as a guide while making your video.